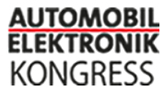 The 22nd International Congress Automotive Electronics will revolve around the topics of megatrends in the automotive and supplier industry, automated driving, end-to-end architecture, connected mobility, electromobility, and new mobility solutions. Join Elektrobit's Executive Vice President Martin Schleicher when he gives a speech on "Scalable and flexible software platform for high performance".
Ludwigsburg, Germany
June 19, 2018 - June 20, 2019
EB presentation

Speakers from the automotive industry (OEMs and Tier 1) will share their experience and challenges facing the automotive megatrends including best practice in automotive multi-core embedded development and tests. In this unique two-day forum, attendees can interact with other industry experts and exchange their views about real-time, safety- and performance-intensive embedded systems. In collaboration with our partners Infineon, Timing-Architects, and iSYSTEM, we have created an international conference that will bring together the multi-core community from along the value chain to elaborate single-core to multi-core migration methodologies, to give information about current trends, and to show how to take full advantage of the next generation of embedded multi-core systems.
Munich, Germany
June 26 - 27, 2018
Sponsoring, EB speech, booth and workshop
Continental, Elektrobit and Argus Cyber Security will host a one and a half hour workshop during this VDA event in Berlin. Join our Executive Vice President Martin Schleicher as he explains reliability, operational safety and resilience of digital products and solutions as key customer requirements. He will elaborate why digital business models and products crucially depend on customer acceptance and on what we can learn from hackers. Find us on day 2 in the session: "Hack to world! Cyber Security and resilience in future mobility".
Berlin, Germany
June 27 - 28, 2018
EB presentation

Join us at CarHMI Berlin, Europe's leading automotive HMI and UX event! Product manager, Martin Riedl will present on trends that are driving in-car user experiences and how to shape user interfaces of the future. Also, drop by at our booth to experience the latest in our infotainment and voice assistant demos!
Berlin, Germany
June 27 - 29, 2018
EB presentation & EB booth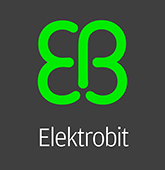 Hear EB's Simon Tiedemann, Product Manager, EB Assist, discuss the specific challenges facing automotive industry stakeholders involved in developing autonomous drive technology. Simon will focus in particular on how to overcome these challenges; from the initial data gathering, to the management and labelling of that data through to data processing and analysis, this webinar will outline solutions for each stage of the autonomous drive testing and validation process.
online
July 11, 2018
webinar
Software for the automotive industry